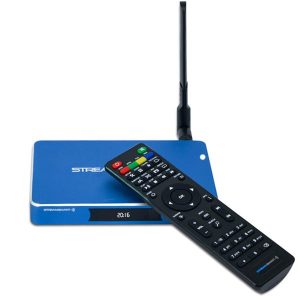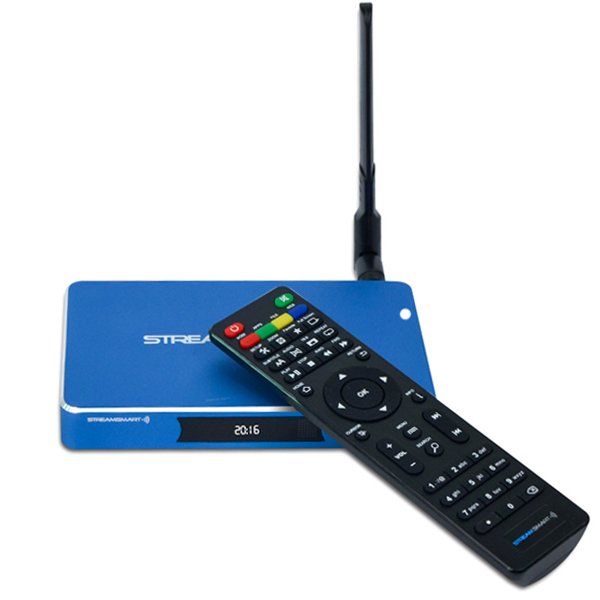 Our Stream Smart Tonight TV Box
gives you free live streaming with no monthly fees!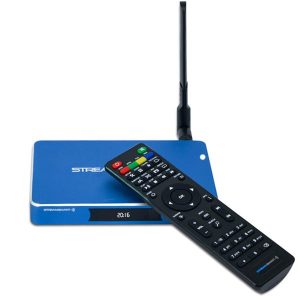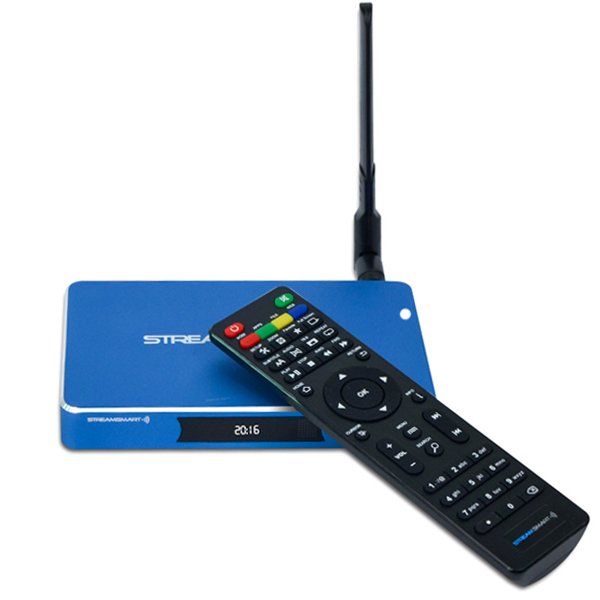 Unlimited Streaming Experience
Be one of the many people who are making the switch to Stream Smart.  We are the highest standard in streaming media players available on the market today!  We provide subscriptions to streaming services and add-ons  (for free to our customers)  that no other product on the market today can match!  Our free live streaming tv programmers update our equipment daily, rather than weekly like most devices.  This assures you the latest technology with advanced programming too!
On Demand Shows
Watch  latest TV shows without the need for Netflix, Hulu, Prime, Showtime, HBO, Starz, Cinemax and more.  Eliminate expensive equipment and subscription fees!  You can start any show from the first series to current or catch up on series you missed.  Watch shows commercial free!
Latest Movies
Skip the theater, Netflix, Red Box, On-Demand rentals and renting movies!  Stream movies from the comfort of your own home.  Now you can watch anything from silent movies to the latest movies!   Search by actor/actress , genre, Era, year, in theaters, popular, trending, and more!
Description
Streamsmart Pro – Top of the Line!
Streamsmart Pro is the flagship, top of the line box!
Free lifetime technical support, software upgrades, and User Guide!
Specifications
All aluminum housing and low-noise for cooling
Android 6.0 Marshmellow Supports Google browser
AmLogic S905x Quad Core 64 bit ARM Cortex A53 @ 2.0 GHz
2 GB DDR3 RAM and 8 GB eMMC storage
Supports video formats: VC-1, H.264, MPEG-1, MPEG-2, MPEG-4, DIVX, RM, etc.
Supports audio formats: MP3, WMA, AC3, DTS, AAC, FLAC, etc.
Supports photo formats: JPG, JPEG, BMP, GIF, PNG
USB2.0 Host× 3(connect to USB devices) and SD/MMC card reader
GigaBit Ethernet 10/100/1000M RJ45 Port
Internal WiFi 802.11 a/b/g/n/ac Dual Wi-Fi (2.4GHz/5.8 GHz)
Full HD Support, and UHD 4K
Ability to utilize USB mouse, keyboard operation and 2.4G QWERTY Remote
Skype/MSN/QQ
Android Video: Youtube, the Media Player, Google play store and more
Multilingual GUI Supported
Support all standard SD/HD/UHD video output formats: 480i/p, 576i/p, 720p, 1080i/p, 4K.
Supports 3D HDMI display
Ergonomically designed remote control makes operations simple and comfortable
MCU power on/off by remote control
What connections are available on the box?
USB (3), Optical, WiFi Antenna, HDMI, LAN, Power and SD memory
StreamSmart_connections
Stream Smart TV Box
SKU:

SSB

.
$449.00
Stream Smart TV Box
Also Sold at Walmart online.
We have the highest rated streaming devices!  Get free streaming TV shows & access to over 200,000 movies & more.
Call me for more information or if you're local to Abingdon, VA call me for a DEMO.
717-577-8157

Features
StreamSmart boxes have several layers of security
First, we have a proprietary firmware that can be updated in an instant – "Over-the-Air" – through an easy download directly to your box.
Second, we have a custom Media Player that is designed to run faster and more dependably than the free, open-source versions that many other boxes use. We can even auto-update your Media Player file without needing you to do anything but turn on the box and open Kodi.
Third, we have a security-enabled wizard that will only function with our physical motherboard, our proprietary firmware, and our custom version of Media Player.
StreamSmart Features that set us apart
Along with TVAddons, this gives you No-Fee Access to just about anything you want to Live Stream in HD or even 4K- it is one of the things that sets us apart! Here are more items that distinguish StreamSmart from the pack:
– Custom Channel list updated almost daily
– "LIVE FACEBOOK CHAT" support
– Cheat Sheets to get you set up and moving
– Firmware updates
– StreamSmart has its very own custom remote
– one year warranty
– StreamSmart is portable – you can use it anywhere – at home or on the road!
Reduce or Eliminate Pay-TV Costs
Entertainment on your terms: Over 300,000 customers have experienced StreamSmart's value
StreamSmart boxes essentially make the entire internet your personal DVR. If the content is hosted on the internet anywhere, the StreamSmart box will likely have access to it. This means you can watch what you want, when you want… all without commercials. StreamSmart boxes also give you access to live tv broadcasts… it may not be your local area, but it will be network tv.
You only pay one-time with StreamSmart. Reduce or eliminate your monthly cable or satellite costs.
subscription costs
Streamsmart S4 Combo
Which would you rather pay? Month after month for cable or satellite? Keep that money in your wallet with StreamSmart! Get potential savings of $1,126 the first year!
StreamSmart boxes allow you to take control of your entertainment costs. Whether you are just looking to supplement your current cable/satellite situation, or if you are looking to completely cut the cord, a StreamSmart box can help you reach that goal. And by the way, the box is portable! You can use it anywhere – at home or on the road!
If you can connect, you can stream! It's a growing trend…
Legality
It is completely legal
StreamSmart boxes are highly optimized computers that allow you to STREAM your content rather than DOWNLOAD content. Since you never have an appreciable amount of the content at any one given time, you never violate any copyright or ownership of what you are viewing. It's also a reason we do not even put a hard drive in our device. Simply stated, ownership is the law – If you download, that's illegal… If you stream, that is not…
Like Us On Facebook!
Pin With Us!
Archives
Tags